Upcoming October Events:
New York, NY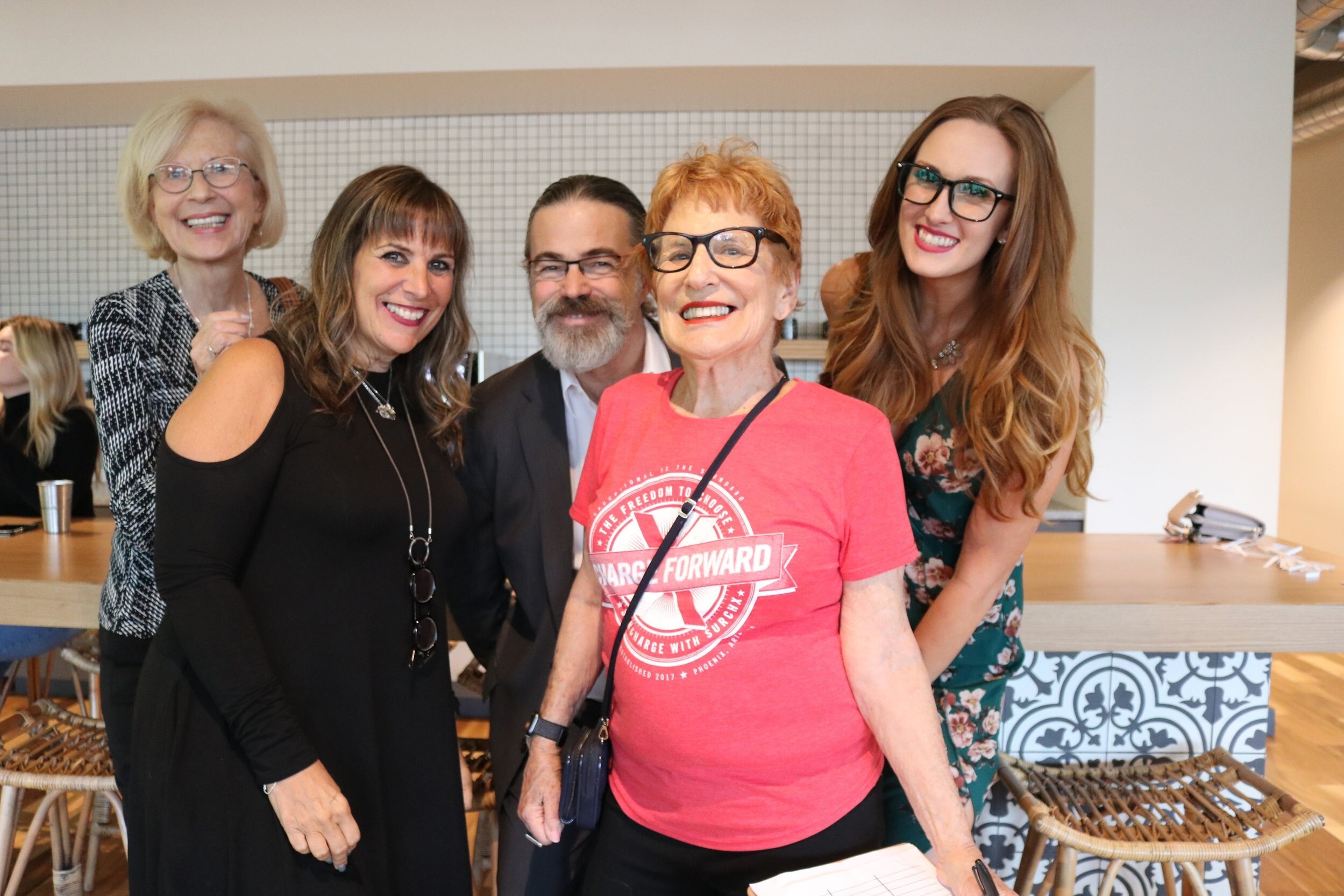 Generation C Happy Hour (PHX)
CIRKEL's Arizona chapter leads, Nancy A. Shenker and Mariah Maynard hosted the first Phoenix salon, introducing cross-generational conversation to the desert!
CIRKEL Up with Ashton Applewhite (NYC)
Author and activist Ashton Applewhite hosted CIRKEL Up members and friends at her home in Brooklyn. In a fireside chat with CIRKEL Founder, Charlotte Japp, Ashton talked about her entry into the fight against ageism and why the last "ism" is so important to talk about.
Photos by Malik Francis
Arts + Crafts: Cross-Generational Creativity (SF)
Four women spanning 3 generations spoke about turning their creative passion into their careers in music, interior design, painting, and jewelry design. After the inspiring panel, speakers led their own hands-on workshops. Panelists: April Higashi (owner, Shibumi Gallery), Jodi Goodman (President, Live Nation), Noz Nozawa (Principal, Noz Design), Anne Marie de Rivera (Painter).
Photos by Cue The Light
Time Lapse: Tony Vaccaro and Warren Elgort (NYC)
Hosted at Bento on Hudson, two photographers from two generations discuss their seminal works and exchange perspectives, from analog to Instagram.
Photos by Malik Francis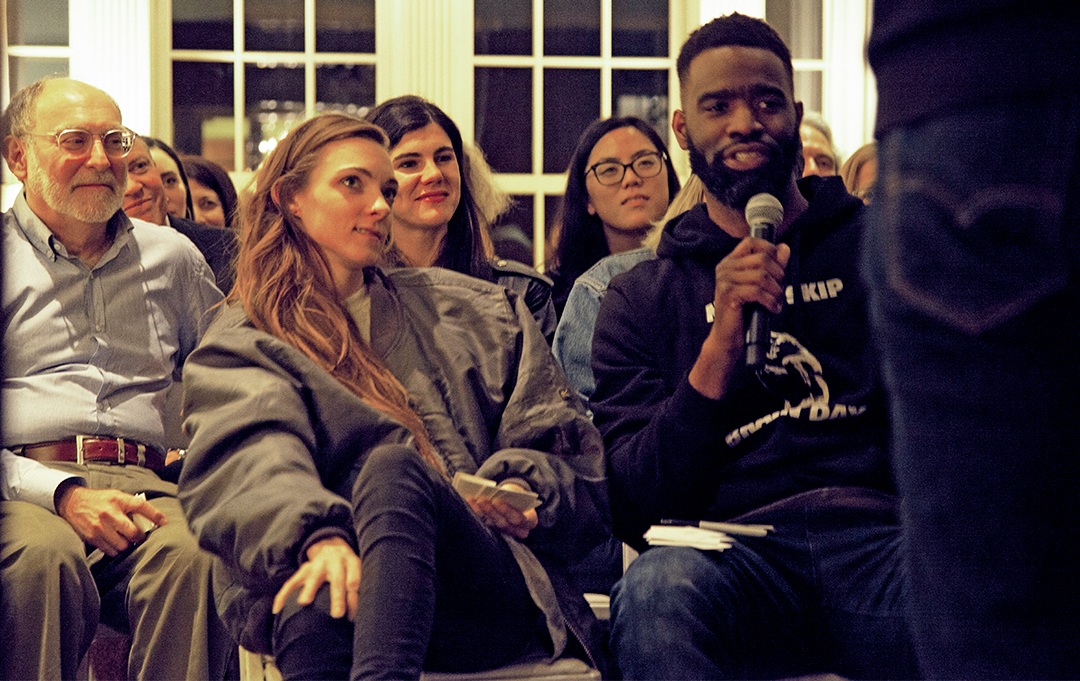 On April 29, 2019, three generations of New Yorkers told their stories of career transitions and professional reinvention: Pat Dagle (creative director, millennial), Alzo Slade (VICE News correspondent, gen X), and Ruth Wooden (former Ad Council President, boomer).
On March 5, 2019, The Wing in San Francisco hosted CIRKEL's first all-women event for personal growth. Best friends Amanda Medress (age 31) and Inês Wilson (70) spoke about the things their intergenerational friendship taught them about love through the ages.
Photos by Cue The Light
Inclusivity in Fashion with Prabal Gurung (NYC)
On January 10th, 2019 the designer Prabal Gurung hosted a CIRKEL event featuring a conversation with three fashion leaders who are all working to model a more inclusive industry.
Panelists: Bethann Hardison (trailblazing model and activist, Michelle Lee (EIC at Allure), and Lindsay Peoples Wagner (EIC at Teen Vogue).
Photos by Kyla Rae Polanco
The Evolution of Tech with Betaworks Studios (NYC)
On September 24, Betaworks Studios hosted CIRKEL's tech edition for a night of intergenerational networking for people interested in the tech industry.
Featured speakers Charles Broskoski (Co-founder, Are.na) and Danika Cleary Laszuk (GM, Betaworks Camp) inspired the audience to see the creativity and humanity of tech innovation.
Photos by Kyla Rae Polanco
CIRKEL launch with Bowery Poetry Club (NYC)
On June 11, a group of creative New Yorkers from 22 to 72 years old gathered at The Bowery Poetry Club to discuss the evolution of the publishing industry and celebrate the launch of CIRKEL.
Diane di Costanzo (VP, Editorial Director, Meredith Corp) guided us through her four decades of experience in publishing, from paperback books, to women's magazines, to branded content.
Photos by Sebastien Samson